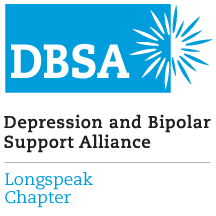 Where Depression meets Recovery
Peer Support Group Meeting
Due to Covid 19 All Meetings Are being Held On ZOOM
Group meets every Wednesday from 6:00 pm to 8:00 pm.
We meet at:
Until September 1st 2021:
Zoom - Please email or call us to get access information.
​
Starting September 1st 2021:
Zoom AND In person at:
Longmont Perkins Restaurant & Bakery
2051 N. Main Longmont CO 80501
"Library" room
Come early (5:30) if you want to place a food and/or drink order.
We get no funding except for donations.We are a 501c3 nonprofit and registered with the state of Colorado. We are all volunteers with no paid employees. Please consider helping and donate today.
This website last updated
May 16, 2021