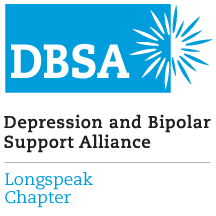 Where Depression meets Recovery
Contact Us By
Phone 303-810-9629
Please leave a message and we will return it as soon as possible. Thank you for your patience and understanding.
Email DBSALongspeak@gmail.com
We get no funding except for donations.
We are all volunteers and have no paid employees.
We are a 501c3 and registered with the
state of Colorado.
Please consider helping and donate today.
This website last updated
August 28,2023